On My Way, to Where the Air is Sweet.
When we think of brands that we trust & admire, who can you think of that better fills those roles better than Sesame Street?! As we all know, they've been helping kids (and adults) grow stronger, smarter, and kinder for over 50 years. When they came to us to help refresh the branding for Sesame Street and Sesame Workshop, we were over the moon with excitement!
Houses was charged with creating new Production Tags, 3D versions of the Sesame Street logo, a furry alphabet, Motion Toolkits for both internal usage and HBO Max content, explorations of new uses of the logo, as well as photographing 100s of muppet elements and handcrafted assets in our studio. It was a dream come true. 
Above and below, you'll see the Production Tags we created for Sesame Street and Sesame Workshop. These were meant to reflect the uplifting nature of Sesame and show off the new 3D logos, something Sesame had never incorporated into their designs before.
Stephen at Explosion Robinson reimagined the Sunny Days anthem with a new original score featuring live horns and a variety of other instruments to create the short stinger. All of this came together in a fun and beautiful production tag that runs after every Sesame Workshop production.
In addition to the Production Tags, we created dozens of other assets, including a full alphabet made of CGI muppet fur. This set of characters was created in a variety of colors and is ultra high-resolution to hold up even to being printed on OOH ads and event signage.
We also explored a variety of other uses for the 3D logo, by placing it in real world situations. This was aimed to inspire Sesame's internal design team to think beyond the standard usages. Sesame loaned us some super special muppets and hundreds of the iconic muppet eyes and noses which we photographed, so those may be used as their own assets by the Sesame design teams.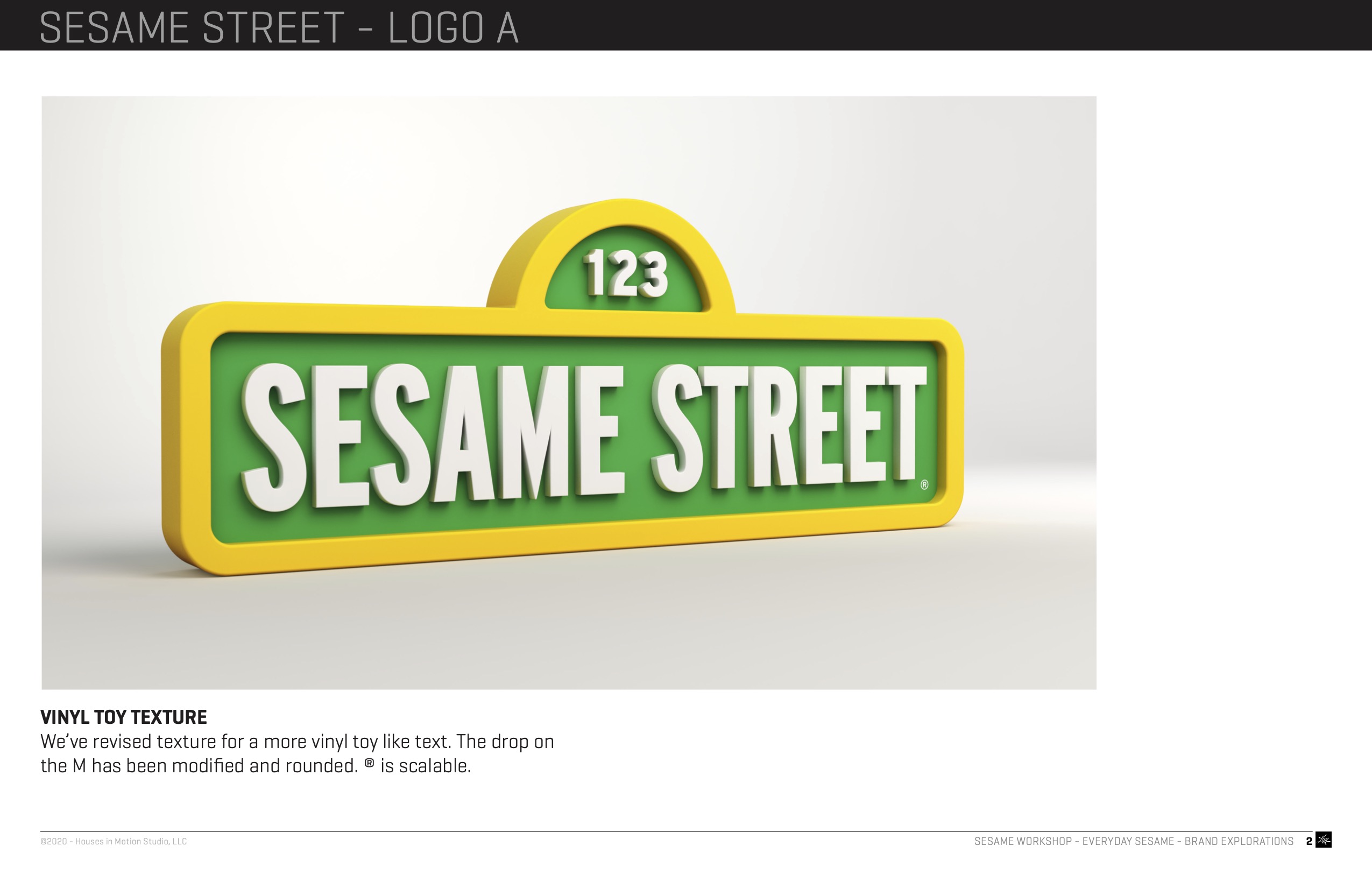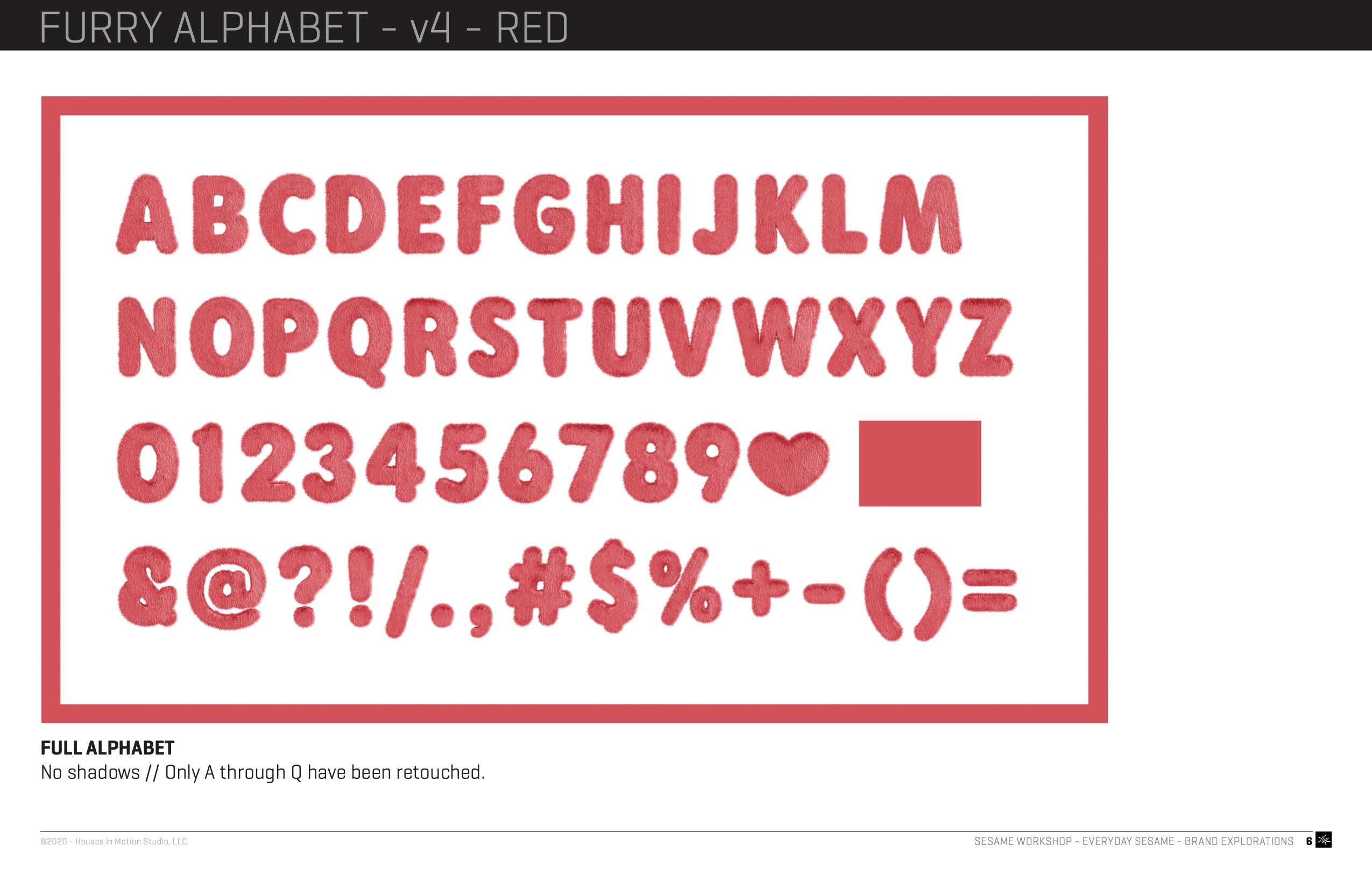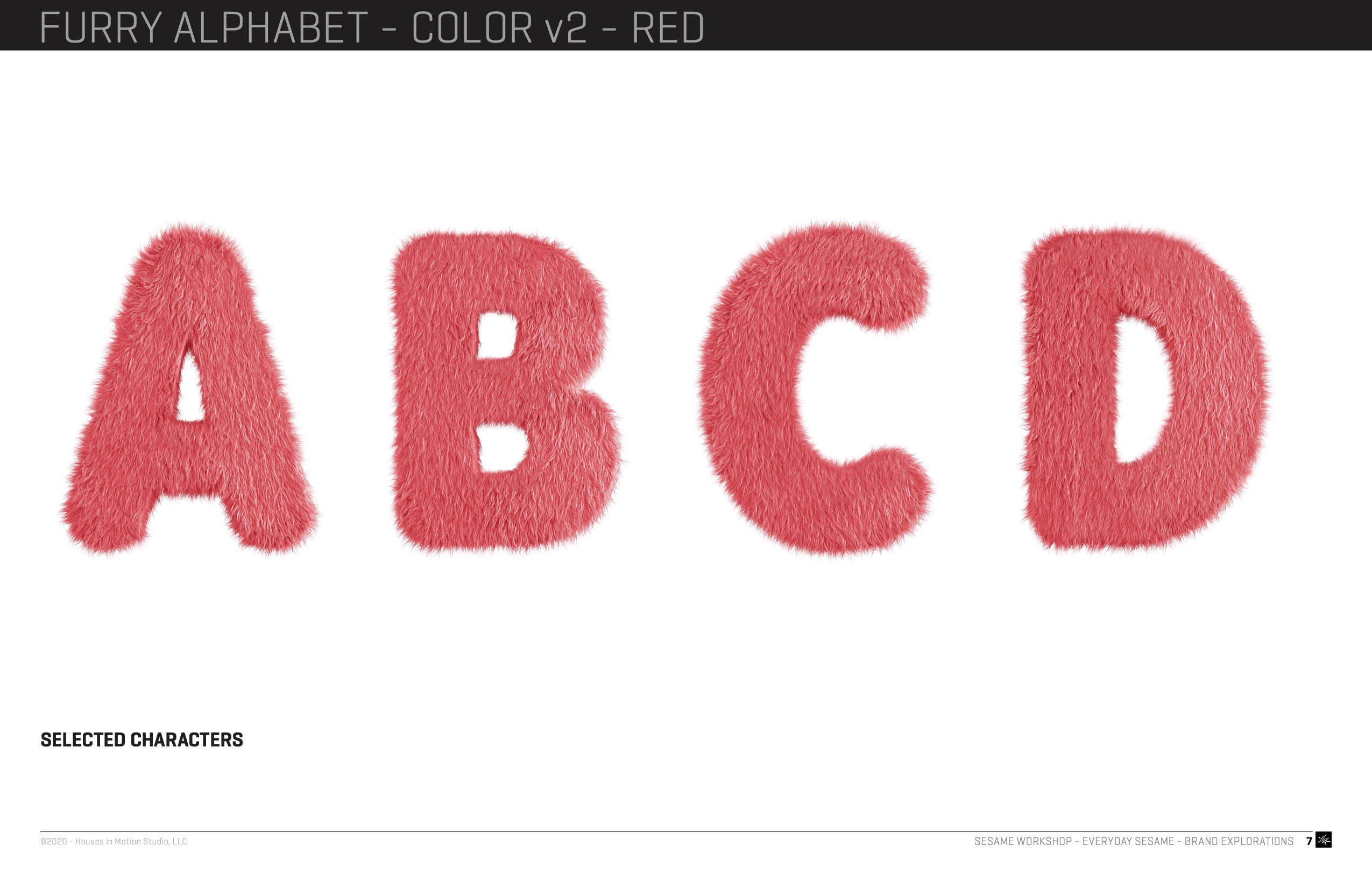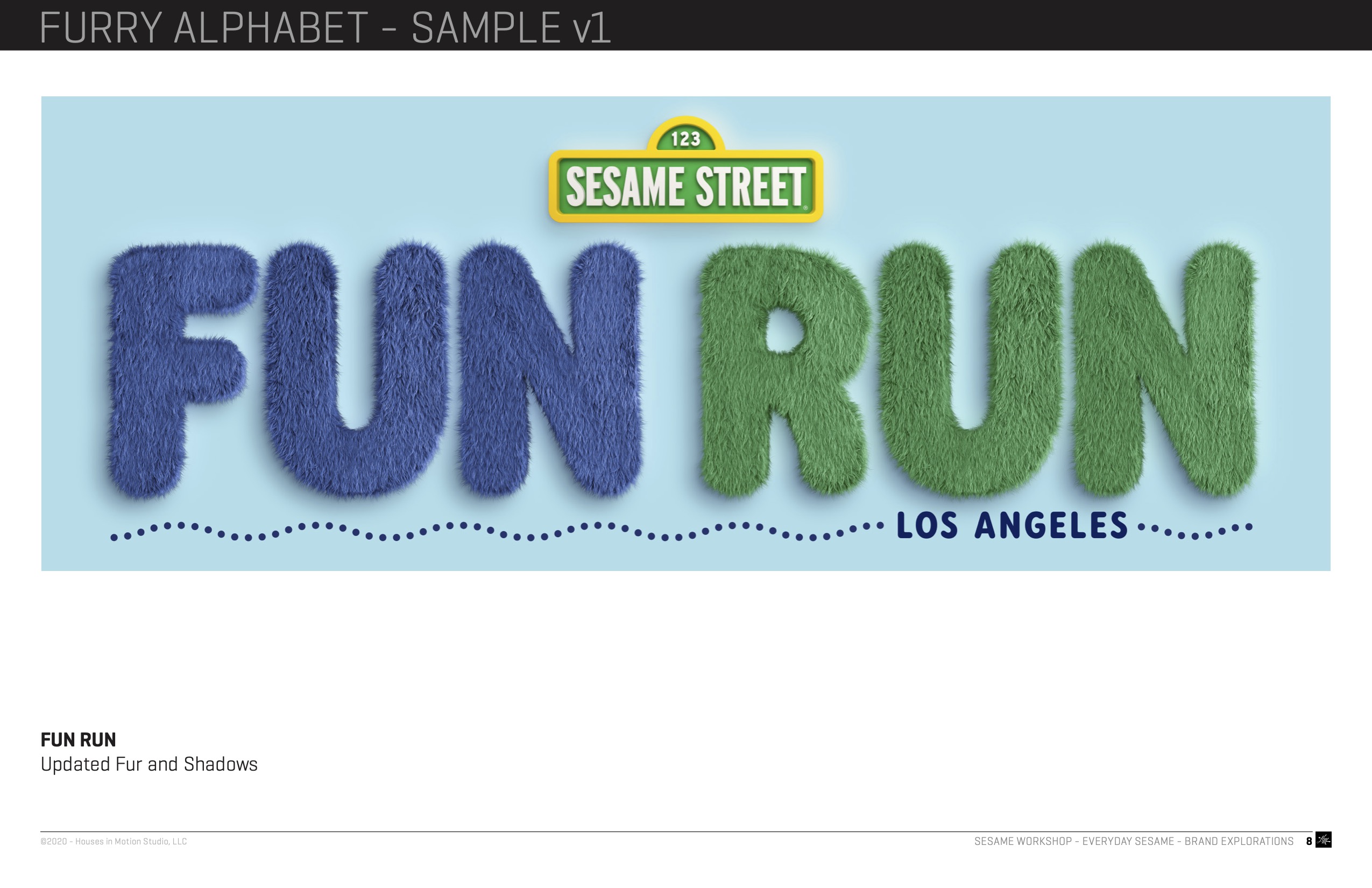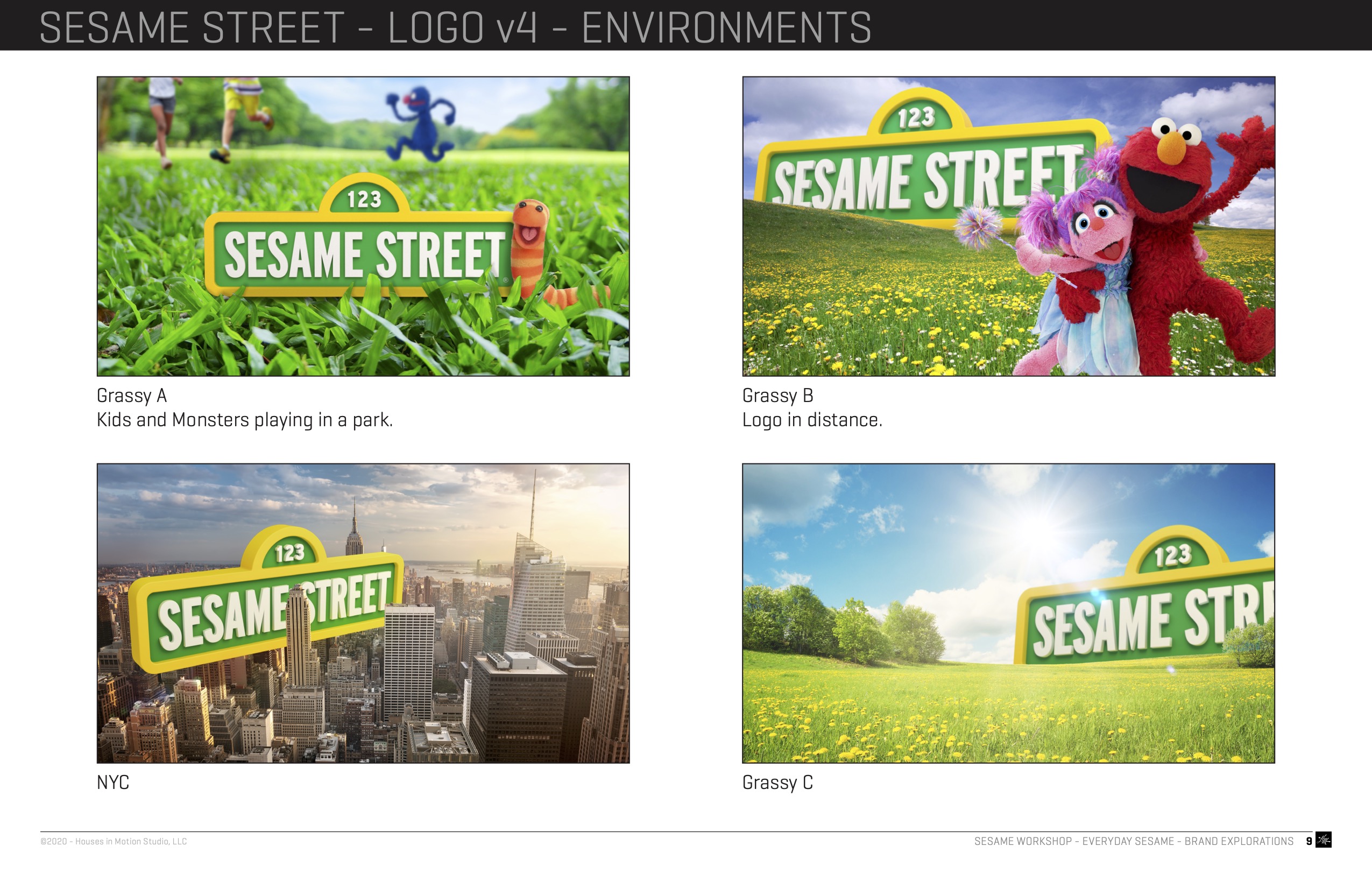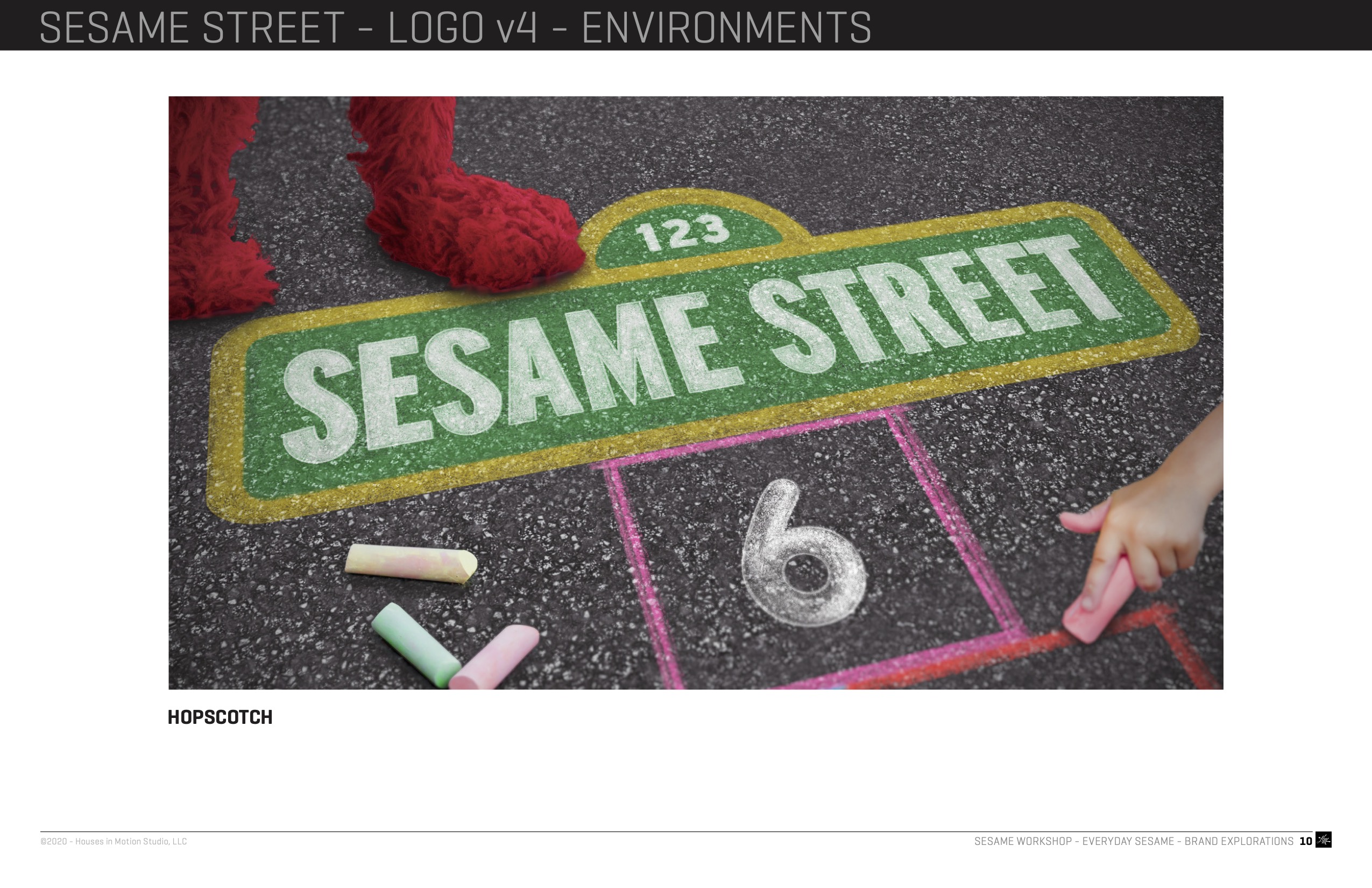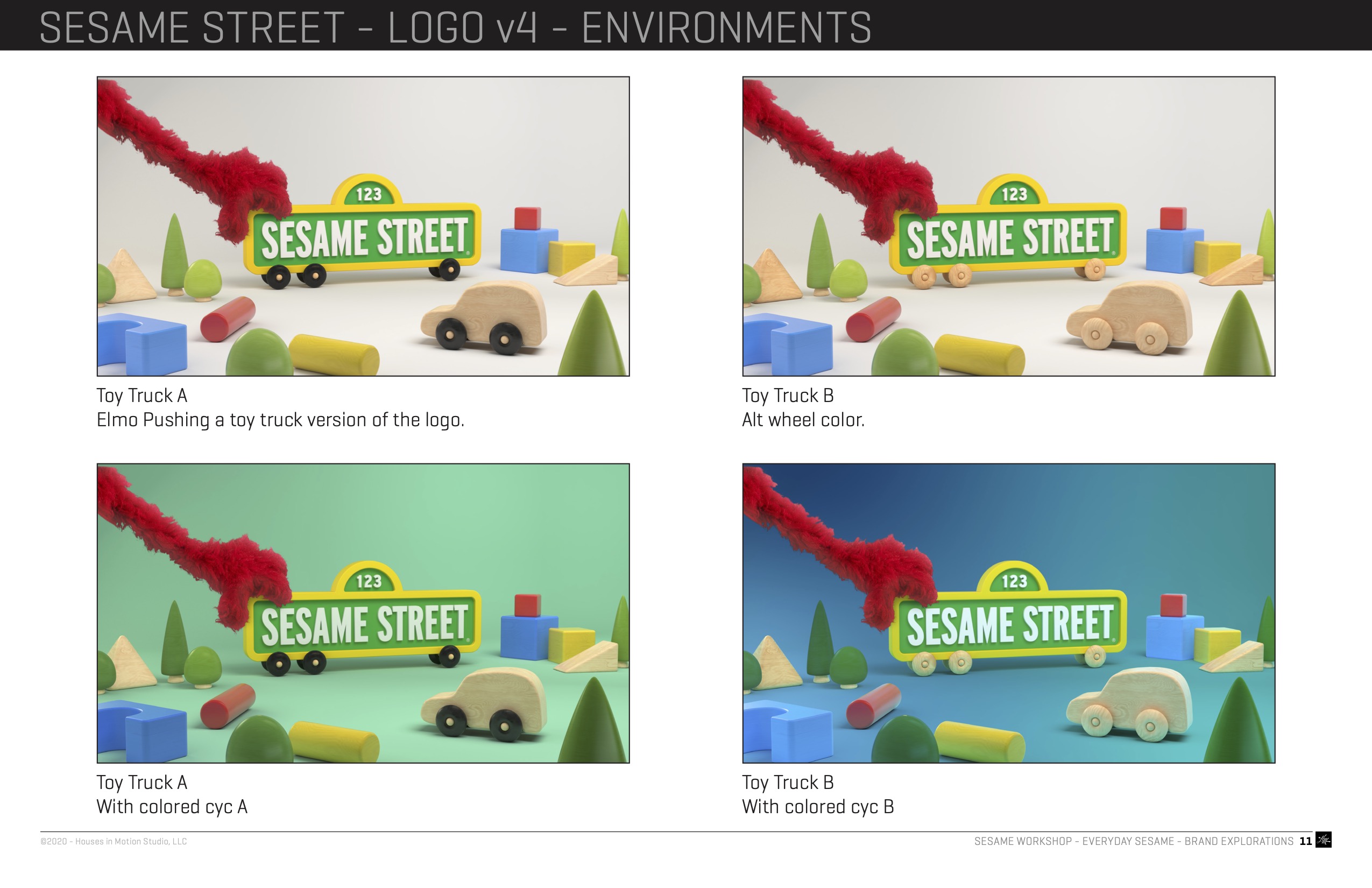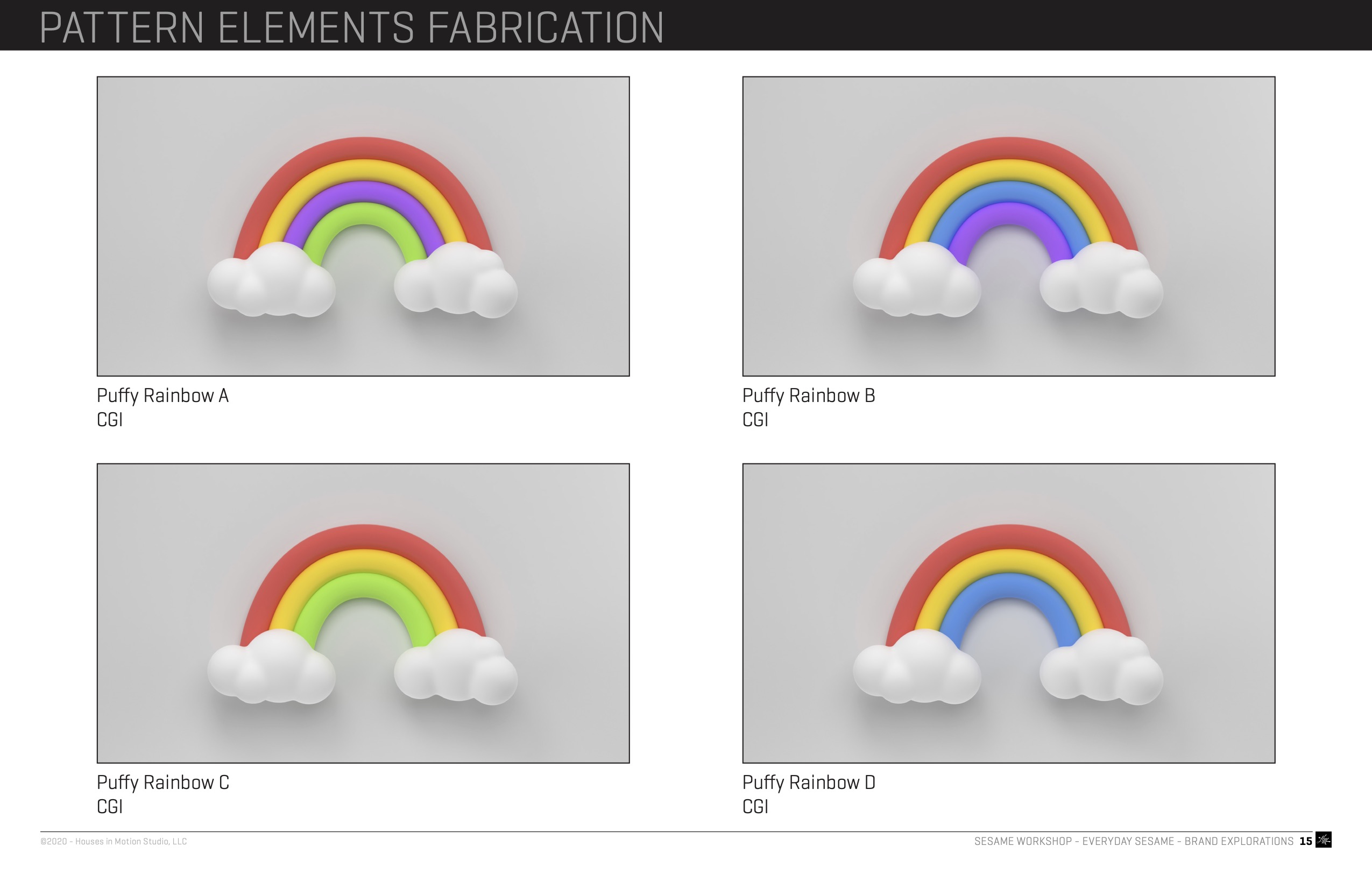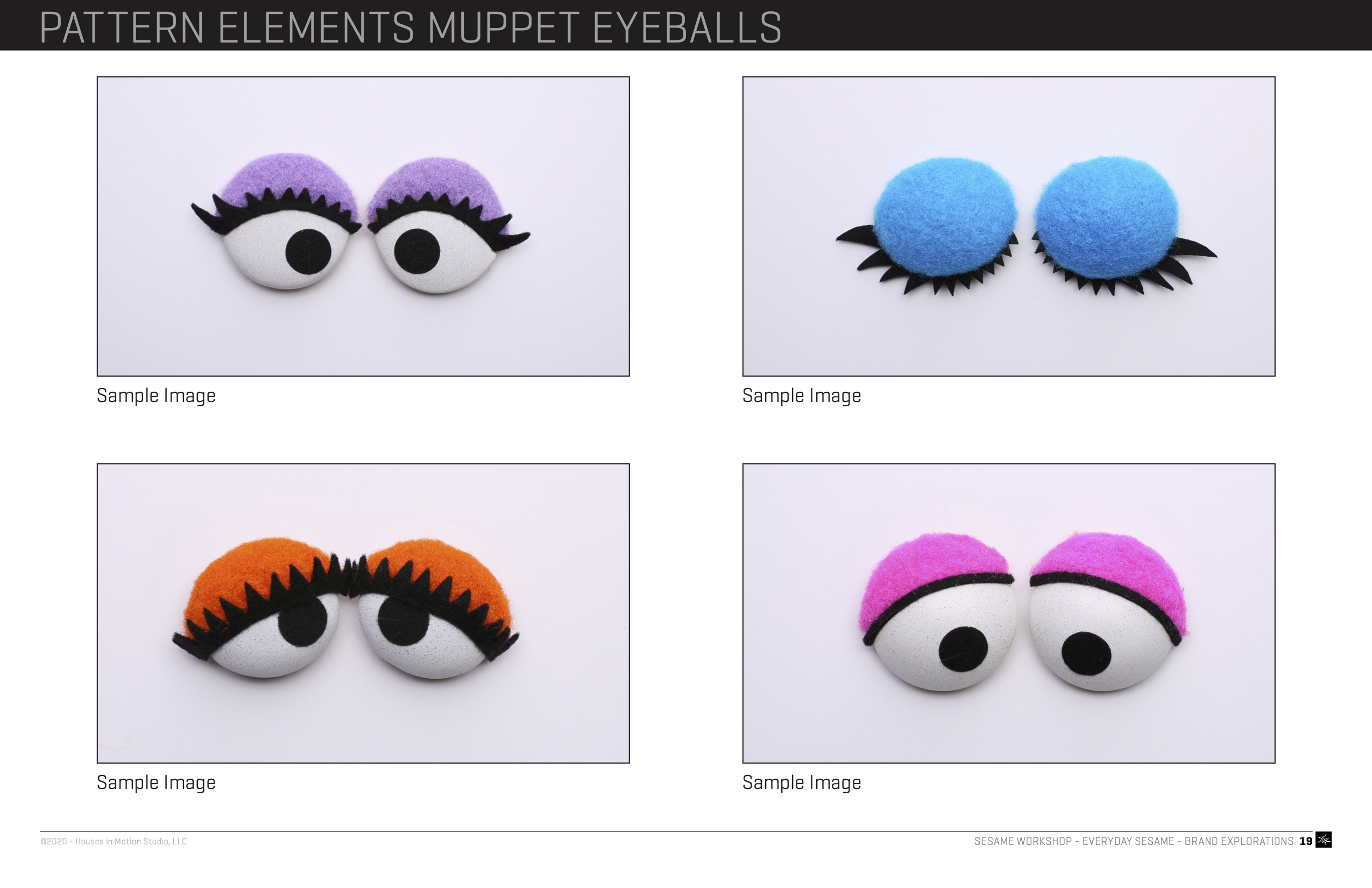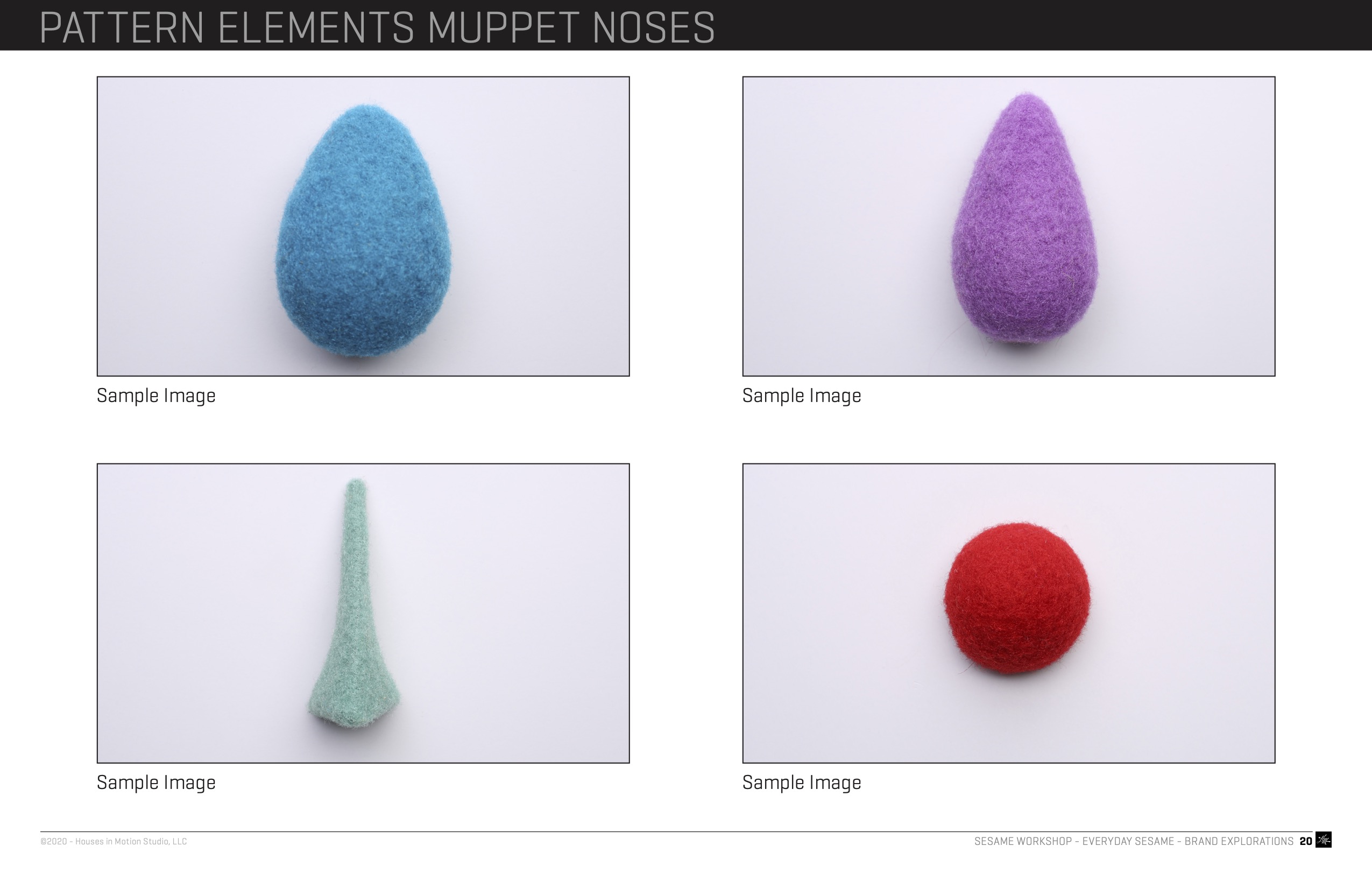 Beyond the design toolkits, we created 2 Motion Toolkits. One that was Sesame branded for presentations and exhibits. The other is to bookend short HBO Max exclusive content. These editable motion toolkits allowed the Sesame team to update copy while having a consistent and elevated look.
CREDITS
Houses in Motion
Director: John Earle
Design: Alex Trimpe, Caroline Duffy, John Earle
Animation: Alex Trimpe, John Earle, David Hobizal
Fabrication: John Earle
Original Music and Mix: Explosion Robinson