And That's the Way the Cookies Crumble.
We're a big fan of Food Network's ongoing series of war based pastry competitions. There's Cake Wars, Cupcake Wars, Halloween Wars, & Holiday Wars. You can now add Cookie Wars to this compendium!
So when we got the call to create a riveting show package for this fun new version of the show we suited up in our battle fatigues and got to work.
While previous incarnations of the Wars franchise featured modern warfare, we wanted to go medieval! We designed a variety of bakery related weaponry, but finally settled on the fun spatula catapults you see in the open. Our cookie castle stands strong under siege, but you know there's always another foe around the corner.
In addition to the Main Title, we developed a robust toolkit which featured L3s, Mortices, Menus, and animated Backgrounds.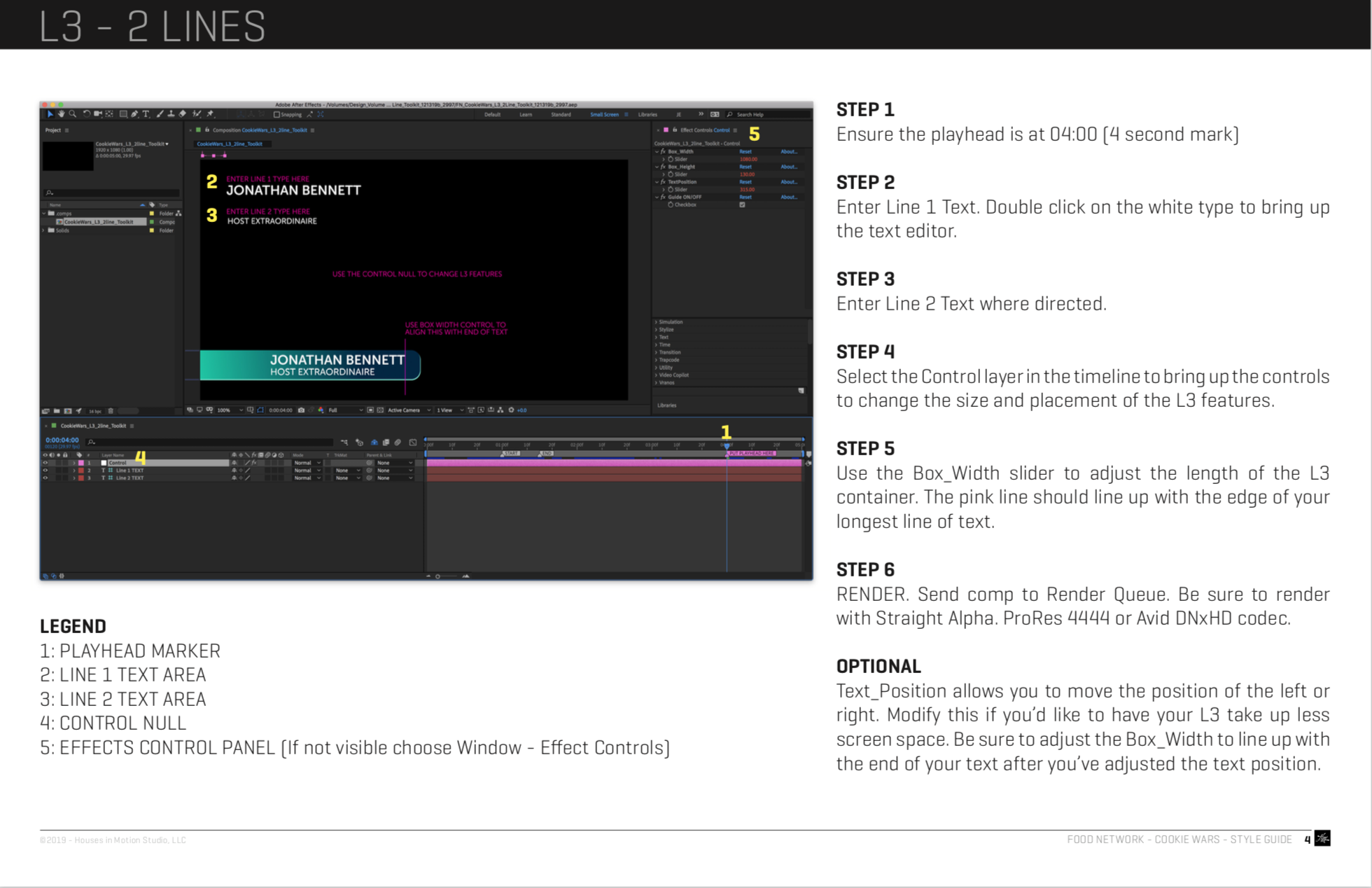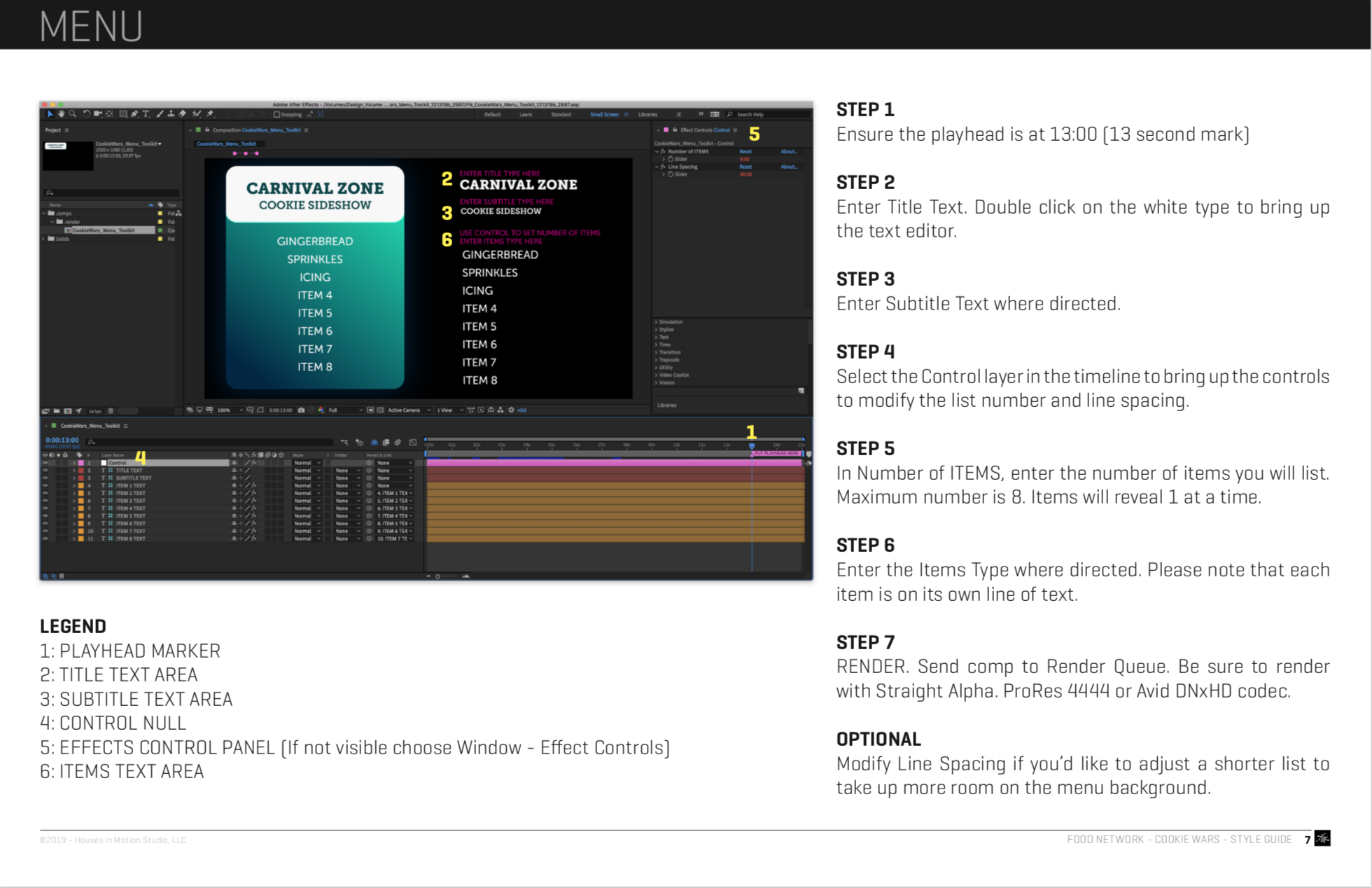 CREDITS
Houses in Motion
CCO: John Earle
Design & Animation: Alex Trimpe, John Earle
Music & Sound Design: Dan Jusino