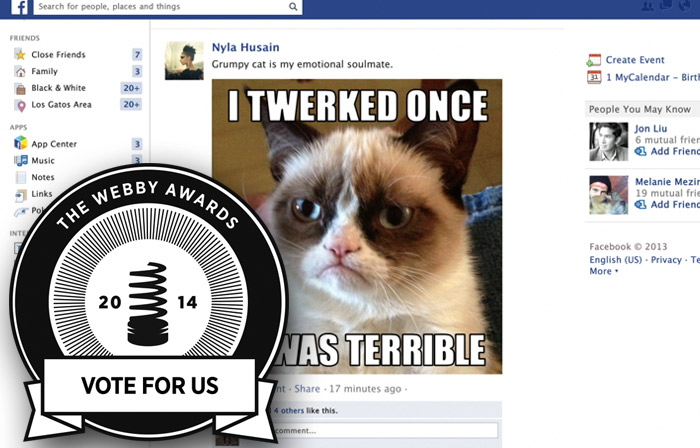 Have a look back at how we all experienced life on Facebook in 2013. Big thanks to Rain NY for having us on this wild ride. We directed, designed, animated, and edited this summary of the year in only 8 days. Checkout the video on Facebook http://www.facebookstories.com/2013/en-en
UPDATE!
We've posted the full project in our portfolio. Have a look here.
UPDATE #2!!
We've been nominated for a Webby! Please take the time to vote for us. Voting ends on April 25th, 2014.